Product Description
Product Pictures

Product Parameter
Brush Motor Technical Data:
| | | | | | | | |
| --- | --- | --- | --- | --- | --- | --- | --- |
| Model | Voltage | Power | No-Load Current | No-Load Speed | Rated Current | Rated Speed | Rated Torque |
| Z62DPN2460-30S | 24V | 60W | 1.0A | 3500rpm | 3.5A | 3000rpm | 0.191N.m |
| Z62DPN2490-30S | 24V | 90W | 1.5A | 3700rpm | 5.5A | 3000rpm | 0.287N.m |
Brush DC Planetary Gear Motor Technical Data-62DPN2490-30S:
Ratio
3.65
5.36
6.55
8.63
14
19
25
28
Out-put Speed(rpm)
822
560
458
348
222
159
122
107
Allowable Torque(N.m)
0.63
0.92
1.13
1.48
2.17
2.94
3.87
4.33
Reduction Stage
1
1
1
1
2
2
2
2
 
 
 
 
 
 
 
 
 
Ratio
34
45
58
67
81
91
103
119
Out-put Speed(rpm)
89
67
52
45
37
33
29
25
Allowable Torque(N.m)
5.26
6.96
8.97
9.34
11.3
12.69
14.36
16.6
Reduction Stage
2
2
2
3
3
3
3
3
 
 
 
 
 
 
 
 
 
Ratio
128
146
165
192
132
302
393
 
Out-put Speed(rpm)
24
21
18
16
13
9.9
7.6
 
Allowable Torque(N.m)
17.85
20.36
23.01
26.77
32.35
42
45
 
Reduction Stage
3
3
3
3
3
3
3
 
Product Advantages
Planetary gear reducer is a new generation of practical products independently developed by our company ,which has the following main features:
*Low noise                *Hight torque
*Low Backlash           *High stability
*High efficiency          *High input speed

Product detailsProduct Application
Related Products:
Our products have the features of small size,light weight,high bearing capacity ,long service life,smooth
operation ,low noise,large output torque,high speed ratio,high efficiency and safe performance.
It has the characteristics of power split and multi-tooth meshing.
We currently produce Brushed Dc Motors, Brushed Dc Gear Motors, Planetary Dc Gear Motors,
Brushless DC Motors, Stepper motors, Ac Motors and High Precision Planetary Gear Box etc.
You can email us to recommend needed motors per your specification.
Company profile

LunYee Culture:
L-Loyalty to Customers
U-Unity of working together
N-New things introduced by us in our industry
Y-Yield returns and enjoy together
E- Easy to buy
E- Easy to use
A satisfying one-stop service comes from our continuous innovation team and our rigorously-inspected sub-contracters!
Our products are widely applied to machine tools, industrial robot,textile machine,packing machine,food machine, medical appliance,CNC system and air condition and so on!
FAQ:
Q1. Can I have a sample order?
A: Yes, we can sell a sample, sit is pleased to receive a sample order to test and check the quality of products.
Q2. How long is the warranty?
A: The products come with a one-year warranty.
Q3. Can our logo be printed on this product?
A: Yes, please inform us formally before production and confirm the design firstly based on our sample.
| | |
| --- | --- |
| Application: | Universal |
| Operating Speed: | High Speed |
| Function: | Control, Driving |
| Casing Protection: | Closed Type |
| Structure and Working Principle: | Brush |
| Brand: | Lunyee |
Customization:

Available

|

Customized Request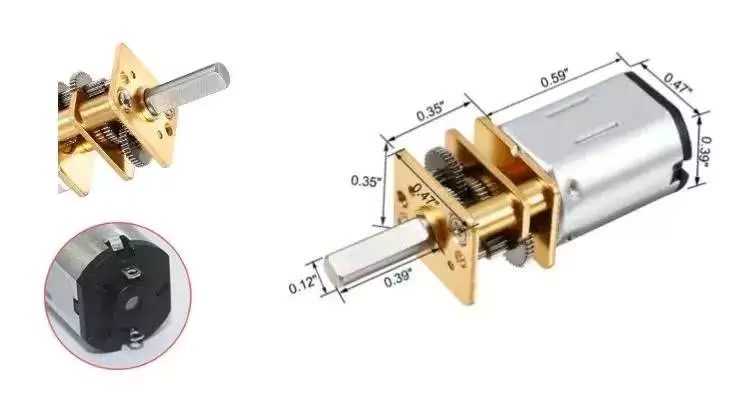 How to Select a Gear Motor
A gearmotor is an electrical machine that transfers energy from one place to another. There are many types of gearmotors. This article will discuss the types of gearmotors, including Angular geared motors, Planetary gearboxes, Hydraulic gear motors, and Croise motors. In addition to its uses, gearmotors have many different characteristics. In addition, each type has distinct advantages and disadvantages. Listed below are a few tips on selecting a gearmotor.
Angular geared motors
Angular geared motors are the optimum drive element for applications where torques, forces, and motions need to be transferred at an angle. Compared to other types of geared motors, these have few moving parts, a compact design, and a long life. Angular geared motors are also highly efficient in travel drive applications. In addition to their durability, they have a low maintenance requirement and are highly corrosion-resistant.
Helical worm geared motors are a low-cost solution for drives that employ angular geared motors. They combine a worm gear stage and helical input stage to offer higher efficiency than pure worm geared motors. This drive solution is highly reliable and noise-free. Angular geared motors are often used in applications where noise is an issue, and helical worm geared motors are particularly quiet.
The gear ratio of an angular geared motor depends on the ratio between its input and output shaft. A high-quality helical geared motor has a relatively low mechanical noise level, and can be installed in almost any space. The torque of a helical geared motor can be measured by using frequency measurement equipment. The energy efficiency of angular geared motors is one of the most important factors when choosing a motor. Its symmetrical arrangement also allows it to operate in low-speed environments.
When selecting the right angular geared motor, it is important to keep in mind that increased torque will lead to poor output performance. Once a gear motor reaches its stall torque, it will no longer function properly. This makes it important to consult a performance curve to choose the appropriate motor. Most DC motor manufacturers are more than happy to provide these to customers upon request. Angular geared motors are more expensive than conventional worm gear motors.
Planetary gearboxes
Planetary gearboxes are used in industrial machinery to generate higher torque and power density. There are three main types of planetary gearboxes: double stage, triple stage, and multistage. The central sun gear transfers torque to a group of planetary gears, while the outer ring and spindle provide drive to the motor. The design of planetary gearboxes delivers up to 97% of the power input.
The compact size of planetary gears results in excellent heat dissipation. In some applications, lubrication is necessary to improve durability. Nevertheless, if you are looking for high speed transmission, you should consider the additional features, such as low noise, corrosion resistance, and construction. Some constructors are better than others. Some are quick to respond, while others are unable to ship their products in a timely fashion.
The main benefit of a planetary gearbox is its compact design. Its lightweight design makes it easy to install, and the efficiency of planetary gearboxes is up to 0.98%. Another benefit of planetary gearboxes is their high torque capacity. These gearboxes are also able to work in applications with limited space. Most modern automatic transmissions in the automotive industry use planetary gears.
In addition to being low in cost, planetary gearboxes are a great choice for many applications. Neugart offers both compact and right angle versions. The right angle design offers a high power-to-weight ratio, making it ideal for applications where torque is needed to be transmitted in reverse mode. So if you're looking for an efficient way to move heavy machinery around, planetary gearboxes can be a great choice.
Another advantage of planetary gearboxes is their ability to be easily and rapidly changed from one application to another. Since planetary gears are designed to be flexible, you don't have to buy new ones if you need to change gear ratios. You can also use planetary gears in different industries and save on safety stock by sharing common parts. These gears are able to withstand high shock loads and demanding conditions.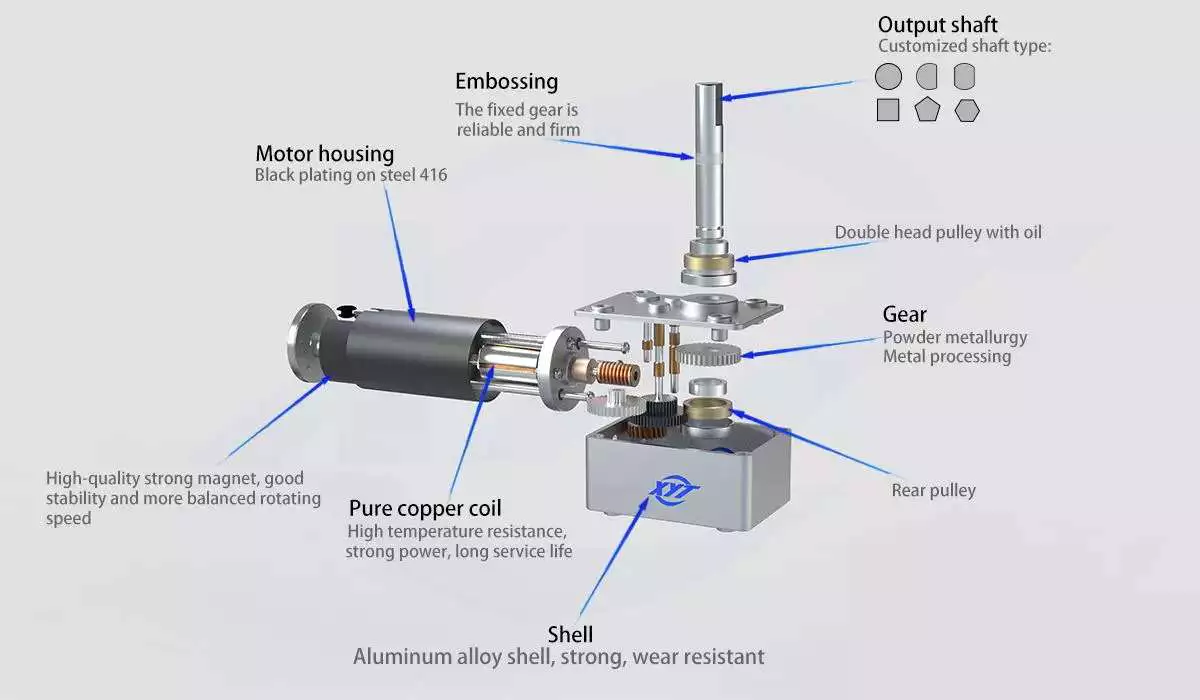 Hydraulic gear motors
Hydraulic gear motors are driven by oil that is pumped into a gear box and causes the gears to rotate. This method of energy production is quiet and inexpensive. The main drawbacks of hydraulic gear motors are that they are noisy and inefficient at low speeds. The other two types of hydraulic motors are piston and vane-type hydraulic motors. The following are some common benefits of hydraulic gear motors.
A hydraulic gear motor is composed of two gears – a driven gear and an idler. The driven gear is attached to the output shaft via a key. High-pressure oil flows into the housing between the gear tips and the motor housing, and the oil then exits through an outlet port. Unlike a conventional gear motor, the gears mesh to prevent the oil from flowing backward. As a result, they are an excellent choice for agricultural and industrial applications.
The most common hydraulic gear motors feature a gerotor and a drive gear. These gears mesh with a larger gear to produce rotation. There are also three basic variations of gear motors: roller-gerotor, gerotor, and differential. The latter produces higher torque and less friction than the previous two. These differences make it difficult to choose which type is the best for your needs. A high-performance gear motor will last longer than an ordinary one.
Radial piston hydraulic motors operate in the opposite direction to the reciprocating shaft of an electric gearmotor. They have nine pistons arranged around a common center line. Fluid pressure causes the pistons to reciprocate, and when they are stationary, the pistons push the fluid out and move back in. Because of the high pressure created by the fluid, they can rotate at speeds up to 25,000RPM. In addition, hydraulic gear motors are highly efficient, allowing them to be used in a wide range of industrial and commercial applications.
Hydraulic gear motors complement hydraulic pumps and motors. They are also available in reversible models. To choose the right hydraulic motor for your project, take time to gather all the necessary information about the installation process. Some types require specialized expertise or complicated installation. Also, there are some differences between closed and open-loop hydraulic motors. Make sure to discuss the options with a professional before you make a decision.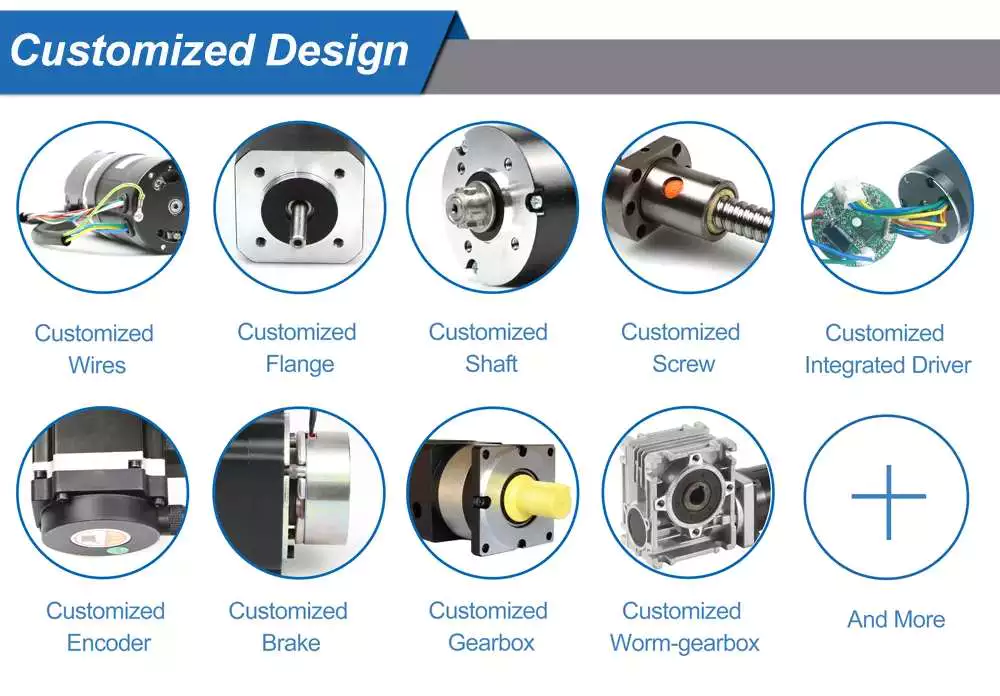 Croise motors
There are many advantages to choosing a Croise gear motor. It is highly compact, with less weight and space than standard motors. Its right-angle shaft and worm gear provide smooth, quiet operation. A silent-type brake ensures no metallic sound during operation. It also offers excellent positioning accuracy and shock resistance. This is why this motor is ideal for high-frequency applications. Let's take a closer look.
A properly matched gearmotor will provide maximum torque output in a specified period. Its maximum developing torque is typically the rated output torque. A one-twelfth-horsepower (1/8 horsepower) motor can meet torque requirements of six inch-pounds, without exceeding its breakdown rating. This lower-cost unit allows for production variations and allows the customer to use a less powerful motor. Croise gear motors are available in a variety of styles.



editor by CX 2023-05-08
Product Description
16MM DC Planetary metal dc Gear Motor
 
Product Description
above specifications just for reference and customizable according to requirements.
motor specifications:20mm motor
motors (optional)
brushless dc motor,brushed dc motor,stepper motor,coreless motor
voltage(optional)
3-24v
input speed
<=15000rpm
current
300mA max
performance Data:20mm Planetary Metal Gearbox brush motor / brushless motor / Stepper Motor / Coreless dc Motor
Model
Rated Speed
Max Speed
Max Rated Torque
Max Instant Torque
Reduction Ratio
Gearbox Length
Overall Length
 
rpm
rpm
gf.cm
gf.cm
 
mm
mm
MD571571-4
1875
7500
10000
25000
4
17.6
42.7
MD571571-6
1250
5000
10000
25000
6
17.6
42.7
MD571571-16
469
1875
10000
25000
16
22.9
48
MD571571-24
313
1250
10000
25000
24
22.9
48
MD571571-36
208
833
10000
25000
36
22.9
48
MD571571-64
117
469
10000
25000
64
28.2
53.3
MD571571-96
78
313
10000
25000
96
28.2
53.3
MD571571-144
52
208
10000
25000
144
28.2
53.3
MD571571-216
35
139
10000
25000
216
28.2
53.3
MD571571-256
29
117
10000
25000
256
33.5
58.6
MD571571-384
20
78
10000
25000
384
33.5
58.6
MD571571-576
13
52
10000
25000
576
33.5
58.6
MD571571-864
9
35
10000
25000
864
33.5
58.6
MD571571-1296
6
23
10000
25000
1296
33.5
58.6
* The above specifications are subject to change without prior notice. They are for reference only and can be customized as required.
Please let us know your requirements and we will provide you with micro transmission solutions.
Product details show:

 
Application
| | |
| --- | --- |
| Smart wearable devices   | watch,VR,AR,XR and etc. |
| Household application | kitchen appliances, sewing machines, corn popper, vacuum cleaner, garden tool, sanitary ware, window curtain, intelligent closestool, sweeping robot, power seat, standing desk, electric sofa, TV, computer, treadmill, spyhole, cooker hood, electric drawer, electric mosquito net, intelligent cupboard, intelligent wardrobe, automatic soap dispenser, UV baby bottle sterilizer, lifting hot pot cookware, dishwasher, washing machine, food breaking machine, dryer, air conditioning, dustbin, coffee machine, whisk,smart lock,bread maker,Window cleaning robot and etc. |
| communication equipment | 5G base station,video conference,mobile phone and etc. |
| Office automation equipments   | scanners, printers, multifunction machines copy machines, fax (FAX paper cutter), computer peripheral, bank machine,  screen, lifting socket,  display,notebook PC and etc. |
| Automotive products  | conditioning damper actuator, car DVD,door lock actuator, retractable rearview mirror, meters, optic axis control device, head light beam level adjuster, car water pump, car antenna, lumbar support, EPB, car tail gate electric putter, HUD, head-up display, vehicle sunroof, EPS, AGS, car window, head restraint, E-booster, car seat, vehicle charging station and etc. |
| Toys and models  | radio control model, automatic cruise control, ride-on toy, educational robot, programming robot, medical robot, automatic feeder, intelligent building blocks, escort robot and etc. |
| Medical equipments  | blood pressure meter, breath machine, medical cleaning pump, medical bed, blood pressure monitors, medical ventilator, surgical staplers, infusion pump, dental instrument, self-clotting cutter, wound cleaning pump for orthopedic surgery,electronic cigarette, eyebrow pencil,fascia gun, , surgical robot,laboratory automation and etc. |
| Industrials  |  flow control valves, seismic testing,automatic reclosing,Agricultural unmanned aerial vehicle,automatic feeder ,intelligent express cabinet and etc. |
| Electric power tools  | electric drill, screwdriver,garden tool and etc. |
| Precision instruments  | optics instruments,automatic vending machine, wire-stripping machine and etc. |
| Personal care | tooth brush, hair clipper, electric shaver, massager, vibrator, hair dryer, rubdown machine, scissor hair machine, foot grinder,anti-myopia pen, facial beauty equipment, hair curler,Electric threading knife,POWER PERFECT PORE, Puff machine,eyebrow tweezers and etc. |
| Consumer electronics | camera, mobile phone,digital camera, automatic retracting device,camcorder,  kinescope DVD,headphone stereo, cassette tape recorder, bluetooth earbud charging case, turntable, tablet,UAV(unmanned aerial vehicle),surveillance camera,PTZ camera, rotating smart speaker and etc. |
| robots | educational robot, programming robot, medical robot, escort robot and etc. |
Company Profile
HangZhou CZPT Machinery & Electronics Co., Ltd was established in 2001,We provide the total drive solution for customers from design, tooling fabrication, components manufacturing and assembly. 
Workshop

Testing Equipment
1) Competitive Advantages
1) Competitive Advantages
19+year experience in manufacturing motor gearbox
We provide technical support from r&d, prototype, testing, assembly and serial production , ODM &OEM
Competitive Price
Product Performance: Low noise, High efficiency, Long lifespan
Prompt Delivery: 15 working days after payment
Small Orders Accepted
 2) Main Products
Precision reduction gearbox and its diameter:3.4mm-38mm,voltage:1.5-24V,power: 0.01-40W,output speed:5-2000rpm and output torque:1.0 gf.cm -50kgf.cm,

Customized worm and gear transmission machinery;
Precise electromechanical motion module;
Precise component and assembly of plastic and metal powder injection.
Our Services
ODM & OEM
Gearbox design and development
Related technology support
Micro drive gearbox custom solution
Packaging & Shipping
1) Packing Details
packed in nylon firstly, then carton, and then reinforced with wooden case for outer packing.
Or according to client's requirement.
2) Shipping Details
samples will be shipped within 10 days;
batch order leading time according to the actual situation.
Certifications
Certifications
We Have passed to hold ISO9001:2015(CN11/3571),ISO14001:2004(U006616E0153R3M), ISO13485:2016(CN18/42018) and IATF16949:2016(CN11/3571.01).
and more..
.
FAQ
FAQ
1. Can you make the gearbox with custom specifications?
YES. We have design and development team, also a great term of engineers, each of them have
many work years experience.
2.Do you provide the samples?
YES. Our company can provide the samples to you, and the delivery time is about 5-15days according to the specification of gearbox you need.
3.What is your MOQ?
Our MOQ is 2000pcs. But at the beginning of our business, we accept small order.
4. Do you have the item in stock?
I am sorry we donot have the item in stock, All products are made with orders.
5. Do you provide technology support?
YES. Our company have design and development team, we can provide technology support if you
need.
6.How to ship to us?
We will ship the goods to you according to the DHL or UPS or FEDEX etc account you provide. 
7.How to pay the money?
We accept T/T in advance. Also we have different bank account for receiving money, like US dollors or RMB etc.
8. How can I know the product is suitable for me?
Frist, you need to provide us the more details information about the product. We will recommend the item to you according to your requirement of specification. After you confirm, we will prepare the samples to you. also we will offer some good advances according to your product use.
9. Can I come to your company to visit?
YES, you can come to our company to visit at anytime, and welcome to visit our company.
10. How do contact us ?
Please send an inquiry
| | |
| --- | --- |
| Application: | Universal, Industrial, Household Appliances, Car, Power Tools |
| Operating Speed: | High Speed |
| Excitation Mode: | Permanent Magnet |
| Function: | Control, Driving |
| Casing Protection: | Drip-Proof |
| Number of Poles: | 4 |
Customization:

Available

|

Customized Request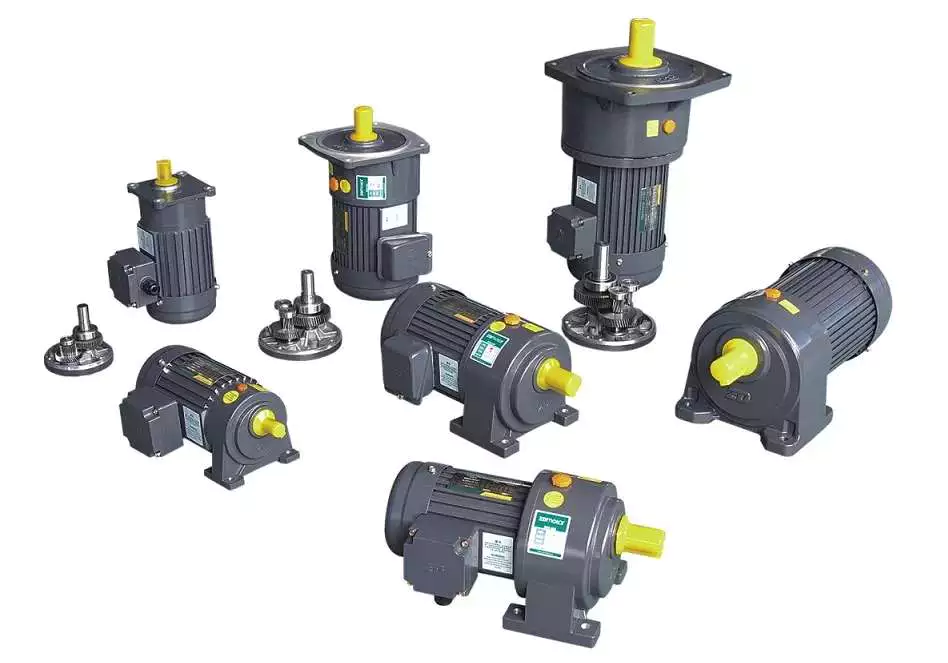 The Benefits of Using a Gear Motor
A gear motor works on the principle of conservation of angular momentum. As the smaller gear covers more RPM and the larger gear produces more torque, the ratio between the two is greater than one. Similarly, a multiple gear motor follows the principle of energy conservation, with the direction of rotation always opposite to the one that is adjacent to it. It's easy to understand the concept behind gear motors and the various types available. Read on to learn about the different types of gears and their applications.
Electric motor
The choice of an electric motor for gear motor is largely dependent on the application. There are various motor and gearhead combinations available, and some are more efficient than others. However, it is critical to understand the application requirements and select a motor that meets these needs. In this article, we'll examine some of the benefits of using a gear motor. The pros and cons of each type are briefly discussed. You can buy new gear motors at competitive prices, but they aren't the most reliable or durable option for your application.
To determine which motor is best for your application, you'll need to consider the load and speed requirements. A gear motor's efficiency (e) can be calculated by taking the input and output values and calculating their relation. On the graph below, the input (T) and output (P) values are represented as dashed lines. The input (I) value is represented as the torque applied to the motor shaft. The output (P) is the amount of mechanical energy converted. A DC gear motor is 70% efficient at 3.75 lb-in / 2,100 rpm.
In addition to the worm gear motor, you can also choose a compact DC worm gear motor with a variable gear ratio from 7.5 to 80. It has a range of options and can be custom-made for your specific application. The 3-phase AC gear motor, on the other hand, works at a rated power of one hp and torque of 1.143.2 kg-m. The output voltage is typically 220V.
Another important factor is the output shaft orientation. There are two main orientations for gearmotors: in-line and offset. In-line output shafts are most ideal for applications with high torque and short reduction ratios. If you want to avoid backlash, choose a right angle output shaft. An offset shaft can cause the output shaft to become excessively hot. If the output shaft is angled at a certain angle, it may be too large or too small.
Gear reducer
A gear reducer is a special kind of speed reducing motor, usually used in large machinery, such as compressors. These reducers have no cooling fan and are not designed to handle heavy loads. Different purposes require different service factors. For instance, a machine that requires frequent fast accelerations and occasional load spikes needs a gear reducer with a high service factor. A gear reducer that's designed for long production shifts should be larger than a machine that uses it for short periods of time.
A gear reducer can reduce the speed of a motor by a factor of two. The reduction ratio changes the rotation speed of the receiving member. This change in speed is often required to solve problems of inertia mismatch. The torque density of a gear reducer is measured in newton meters and will depend on the motor used. The first criterion is the configuration of the input and output shafts. A gear ratio of 2:1, for example, means that the output speed has been cut in half.
Bevel gear reducers are a good option if the input and output shafts are perpendicular. This type is very robust and is perfect for situations where the angle between two axes is small. However, bevel gear reducers are expensive and require constant maintenance. They are usually used in heavy-duty conveyors and farm equipment. The correct choice of gear reducer for gear motor is crucial for the efficiency and reliability of the mechanism. To get the best gear reducer for your application, talk to a qualified manufacturer today.
Choosing a gear reducer for a gear motor can be tricky. The wrong one can ruin an entire machine, so it's important to know the specifics. You must know the torque and speed requirements and choose a motor with the appropriate ratio. A gear reducer should also be compatible with the motor it's intended for. In some cases, a smaller motor with a gear reducer will work better than a larger one.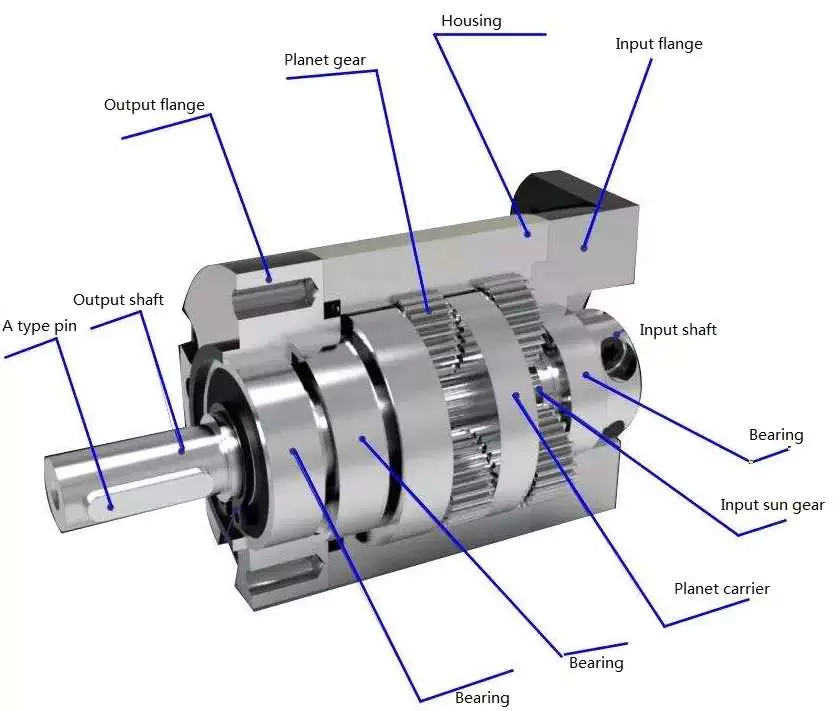 Motor shaft
Proper alignment of the motor shaft can greatly improve the performance and life span of rotating devices. The proper alignment of motors and driven instruments enhances the transfer of energy from the motor to the instrument. Incorrect alignment leads to additional noise and vibration. It may also lead to premature failure of couplings and bearings. Misalignment also results in increased shaft and coupling temperatures. Hence, proper alignment is critical to improve the efficiency of the driven instrument.
When choosing the correct type of gear train for your motor, you need to consider its energy efficiency and the torque it can handle. A helical geared motor is more efficient for high output torque applications. Depending on the required speed and torque, you can choose between an in-line and a parallel helical geared motor. Both types of gears have their advantages and disadvantages. Spur gears are widespread. They are toothed and run parallel to the motor shaft.
A planetary gear motor can also have a linear output shaft. A stepping motor should not operate at too high current to prevent demagnetization, which will lead to step loss or torque drop. Ensure that the motor and gearbox output shafts are protected from external impacts. If the motor and gearbox are not protected against bumps, they may cause thread defects. Make sure that the motor shafts and rotors are protected from external impacts.
When choosing a metal for your gear motor's motor shaft, you should consider the cost of hot-rolled bar stock. Its outer layers are more difficult to machine. This type of material contains residual stresses and other problems that make it difficult to machine. For these applications, you should choose a high-strength steel with hard outer layers. This type of steel is cheaper, but it also has size considerations. It's best to test each material first to determine which one suits your needs.
In addition to reducing the speed of your device, a geared motor also minimizes the torque generated by your machine. It can be used with both AC and DC power. A high-quality gear motor is vital for stirring mechanisms and conveyor belts. However, you should choose a geared motor that uses high-grade gears and provides maximum efficiency. There are many types of planetary gear motors and gears on the market, and it's important to choose the right one.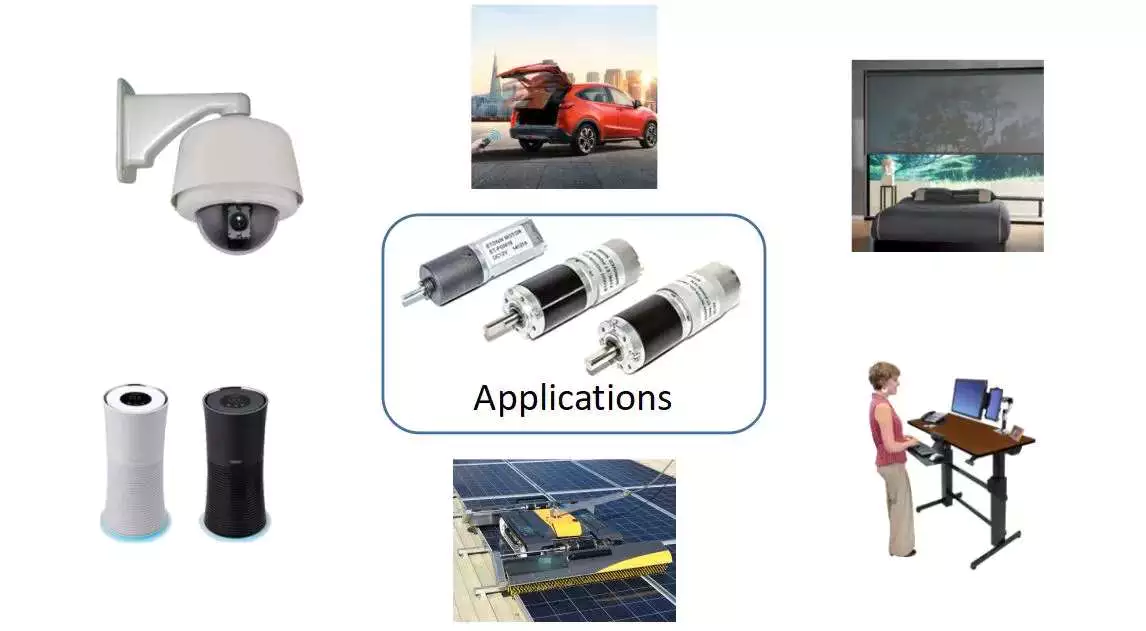 First stage gears
The first stage gears of a gear motor are the most important components of the entire device. The motor's power transmission is 90% efficient, but there are many factors that can affect its performance. The gear ratios used should be high enough to handle the load, but not too high that they are limiting the motor's speed. A gear motor should also have a healthy safety factor, and the lubricant must be sufficient to overcome any of these factors.
The transmission torque of the gear changes with its speed. The transmission torque at the input side of the gear decreases, transferring a small torque to the output side. The number of teeth and the pitch circle diameters can be used to calculate the torque. The first stage gears of gear motors can be categorized as spur gears, helical gears, or worm gears. These three types of gears have different torque capacities.
The first stage helical gear is the most important part of a gear motor. Its function is to transfer rotation from one gear to the other. Its output is the gearhead. The second stage gears are connected by a carrier. They work in tandem with the first stage gear to provide the output of the gearhead. Moreover, the first stage carrier rotates in the same direction as the input pinion.
Another important component is the output torque of the gearmotor. When choosing a gearmotor, consider the starting torque, running torque, output speed, overhung and shock loads, duty cycles, and more. It is crucial to choose a gearmotor with the right ratio for the application. By choosing the proper gearmotor, you will get maximum performance with minimal operating costs and increase plant productivity. For more information on first stage gears, check out our blog.
The first stage of a gear motor is composed of a set of fixed and rotating sprockets. The first stage of these gears acts as a drive gear. Its rotational mass is a limiting factor for torque. The second stage consists of a rotating shaft. This shaft rotates in the direction of the torque axis. It is also the limiting force for the motor's torque.



editor by CX 2023-04-24
Warranty: 1 year
Design Variety: W28-BS42L40S-40
Usage: BOAT, Vehicle, Electric Bicycle, Enthusiast, House Equipment, Cosmetic instrument, Wise Residence
Type: Equipment MOTOR
Torque: customize
Design: Long lasting Magnet
Commutation: Brushless
Protect Function: Drip-evidence
Speed(RPM): customise
Constant Current(A): 1.7
Efficiency: IE four
Certification: ce,RoHS
Rated recent: 1.67A
Load torque: 12N.m
Item Title: nema 17 hybrid stepper motor W28 Metallic worm gearbox furthermore
Gear Sort: worm gearbox
Motor variety: Hybrid nema17 stepper motors
Packaging Information: carton box
Solution Pictures The size of the motor is optional.Pls inquire our engineers or income to get the exact specs primarily based on real demands.We would like to introduce our primary products listed here, which are sizzling promote with great top quality and greatest price,Lower voltage DC motor series: 12V DC Motor,24V DC MotorHigh voltage DC motor, 110V and 220VSingle period AC motor: 220Vac motor, 50HZ/60HZ,380Vac Motor3 phases AC motor: 220Vac motor, 380Vac Motor,50HZ/60HZServo stepper motorsGeared dc motors and geared stepper motorsBrushless dc motors BLDCYou can find out greatest options of motors, motion program.Stepper motors,closed loop motors ,servo motors,motors with encoder rearch,layout,manufacture and custom made. Specification & Kelly KSL7212N 72V 140A Sine Wave Brushless DC Motor Controller For E-BikeSmall Electric powered Scooter Parts Drawings
| | | | | | | |
| --- | --- | --- | --- | --- | --- | --- |
| 型号 Model No | 步距角 电流 /action angle | 减速比 /Ratio | 电流Current /Phase | 转速 Speed/rpm | 力矩 Torque/N.m | 引线数 #of qualified prospects |
| W28-BS42L48S-40 | 1.eight | 40:one | 1.sixty eight | 10 | 12. | 4/six |
Packing & Shipping and delivery Bundle Variety:Normal Export Carton And Pallet Custom-made Label and Carton Satisfactory Payment Company Profile HangZhou Bobet Engineering Co.,Ltd develop,style and make motors,this sort of as 12v dc motors,24v dc motors,48v dc motors,90v dc motors,110v/220v dc motors,stepper motor,servo motors,geared stepper motors and geared dc motors,brushless dc motors(BLDC motors),nema 8,nema11,nema fourteen,nema 16,nema seventeen,nema 23,nema 24,nema 34,nema 34 sequence hybrid stepper motors or called stepping motors,closed loop stepper motors(straightforward servo motors), Flash Hobby 2836 Drone Motor 3500KV Planetary Gearbox Brushless Motor for RC Helicopter UAV Robotic Arm DC servo motors,AC servo motors,precision gearbox,bevel gearbox,correct angle gearbox,precision planetary gearbox,solitary phase,3 phases AC motors,which is about 100w,200w,300w,400w,500w,600w ability. our factory was built in 2007,has much more than 10years manufacturing expertise of motors. we will be glad to see our merchandise and support are helpful to increase the effectiveness and lessen the cost for our clients. We are all set to support our customers to fix any problems all the time,this sort of as consulting, quotation, and proofing.We supply OBM,ODM & OEM services for customizable brushless dc motor,stepper motor,gear dc motor,servo motor, nema23 stepper motor higher torque 23HS5628 2.8A 126N.cm D-8MM cnc phase motor engine motor for CNC milling machine precision gearboxes and drivers far more than ten several years. we do enterprise with reliable goods, dependable perspective, CZPT mentality,known as BM brand name. Certifications FAQ
Q1: Do we supply cost-free sample?
A1: Depends. if we have same or near functionality items in inventory, free of charge sample is feasible. but normally we require to make and have to cost, because samples value.
Q2: How to get?
A2: Get in touch with us to get online (by alibaba on-line Credit Trade Assurance services) or Financial institution T/T. we accept on the web get by alibaba or offline buy. we have export enterprise license, and our lender can accept any payment from any nations, our logistics agent and us will ship items to your hand if you want.Just contact us to make proforma bill or commercial invoice, or on the web purchase, is dependent on your demands.
Q3: How to select a ideal electric motor for your software?
A3: Very first check out the voltage(V) of power provide for the motor,speed(rpm) and torque(N.m or kg.cm) necessary ,they are fundamental functionality need to know, to decide any gearbox is essential or not.then we also need to have to take into account the dimension(or mounting area),shape of the motor. then we need to have to take into account the other aspects,this kind of as speed management,positioning purpose, movement accurate are essential or not, price down,Power saving,equipment self-lock, machine sound,construction and other performance…you might contact us to get far more support,we are happy to give you a assist.
Benefits of a Planetary Motor
If you're looking for an affordable way to power a machine, consider purchasing a Planetary Motor. These units are designed to provide a massive range of gear reductions, and are capable of generating much higher torques and torque density than other types of drive systems. This article will explain why you should consider purchasing one for your needs. And we'll also discuss the differences between a planetary and spur gear system, as well as how you can benefit from them.
planetary gears
Planetary gears in a motor are used to reduce the speed of rotation of the armature 8. The reduction ratio is determined by the structure of the planetary gear device. The output shaft 5 rotates through the device with the assistance of the ring gear 4. The ring gear 4 engages with the pinion 3 once the shaft is rotated to the engagement position. The transmission of rotational torque from the ring gear to the armature causes the motor to start.
The axial end surface of a planetary gear device has two circular grooves 21. The depressed portion is used to retain lubricant. This lubricant prevents foreign particles from entering the planetary gear space. This feature enables the planetary gear device to be compact and lightweight. The cylindrical portion also minimizes the mass inertia. In this way, the planetary gear device can be a good choice for a motor with limited space.
Because of their compact footprint, planetary gears are great for reducing heat. In addition, this design allows them to be cooled. If you need high speeds and sustained performance, you may want to consider using lubricants. The lubricants present a cooling effect and reduce noise and vibration. If you want to maximize the efficiency of your motor, invest in a planetary gear hub drivetrain.
The planetary gear head has an internal sun gear that drives the multiple outer gears. These gears mesh together with the outer ring that is fixed to the motor housing. In industrial applications, planetary gears are used with an increasing number of teeth. This distribution of power ensures higher efficiency and transmittable torque. There are many advantages of using a planetary gear motor. These advantages include: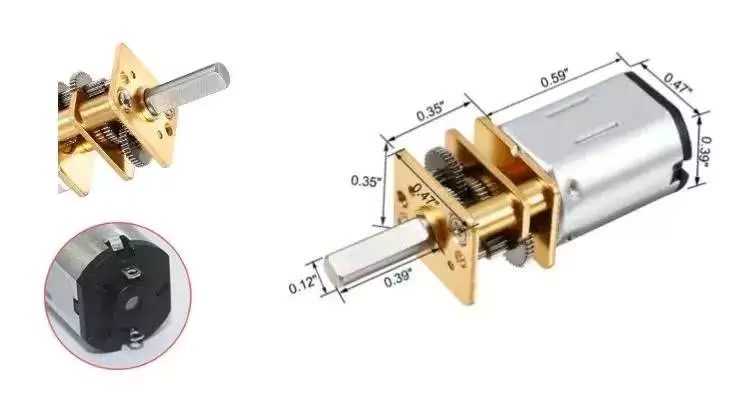 planetary gearboxes
A planetary gearbox is a type of drivetrain in which the input and output shafts are connected with a planetary structure. A planetary gearset can have three main components: an input gear, a planetary output gear, and a stationary position. Different gears can be used to change the transmission ratios. The planetary structure arrangement gives the planetary gearset high rigidity and minimizes backlash. This high rigidity is crucial for quick start-stop cycles and rotational direction.
Planetary gears need to be lubricated regularly to prevent wear and tear. In addition, transmissions must be serviced regularly, which can include fluid changes. The gears in a planetary gearbox will wear out with time, and any problems should be repaired immediately. However, if the gears are damaged, or if they are faulty, a planetary gearbox manufacturer will repair it for free.
A planetary gearbox is typically a 2-speed design, but professional manufacturers can provide triple and single-speed sets. Planetary gearboxes are also compatible with hydraulic, electromagnetic, and dynamic braking systems. The first step to designing a planetary gearbox is defining your application and the desired outcome. Famous constructors use a consultative modeling approach, starting each project by studying machine torque and operating conditions.
As the planetary gearbox is a compact design, space is limited. Therefore, bearings need to be selected carefully. The compact needle roller bearings are the most common option, but they cannot tolerate large axial forces. Those that can handle high axial forces, such as worm gears, should opt for tapered roller bearings. So, what are the advantages and disadvantages of a helical gearbox?
planetary gear motors
When we think of planetary gear motors, we tend to think of large and powerful machines, but in fact, there are many smaller, more inexpensive versions of the same machine. These motors are often made of plastic, and can be as small as six millimeters in diameter. Unlike their larger counterparts, they have only one gear in the transmission, and are made with a small diameter and small number of teeth.
They are similar to the solar system, with the planets rotating around a sun gear. The planet pinions mesh with the ring gear inside the sun gear. All of these gears are connected by a planetary carrier, which is the output shaft of the gearbox. The ring gear and planetary carrier assembly are attached to each other through a series of joints. When power is applied to any of these members, the entire assembly will rotate.
Compared to other configurations, planetary gearmotors are more complicated. Their construction consists of a sun gear centered in the center and several smaller gears that mesh with the central sun gear. These gears are enclosed in a larger internal tooth gear. This design allows them to handle larger loads than conventional gear motors, as the load is distributed among several gears. This type of motor is typically more expensive than other configurations, but can withstand the higher-load requirements of some machines.
Because they are cylindrical in shape, planetary gear motors are incredibly versatile. They can be used in various applications, including automatic transmissions. They are also used in applications where high-precision and speed are necessary. Furthermore, the planetary gear motor is robust and is characterized by low vibrations. The advantages of using a planetary gear motor are vast and include: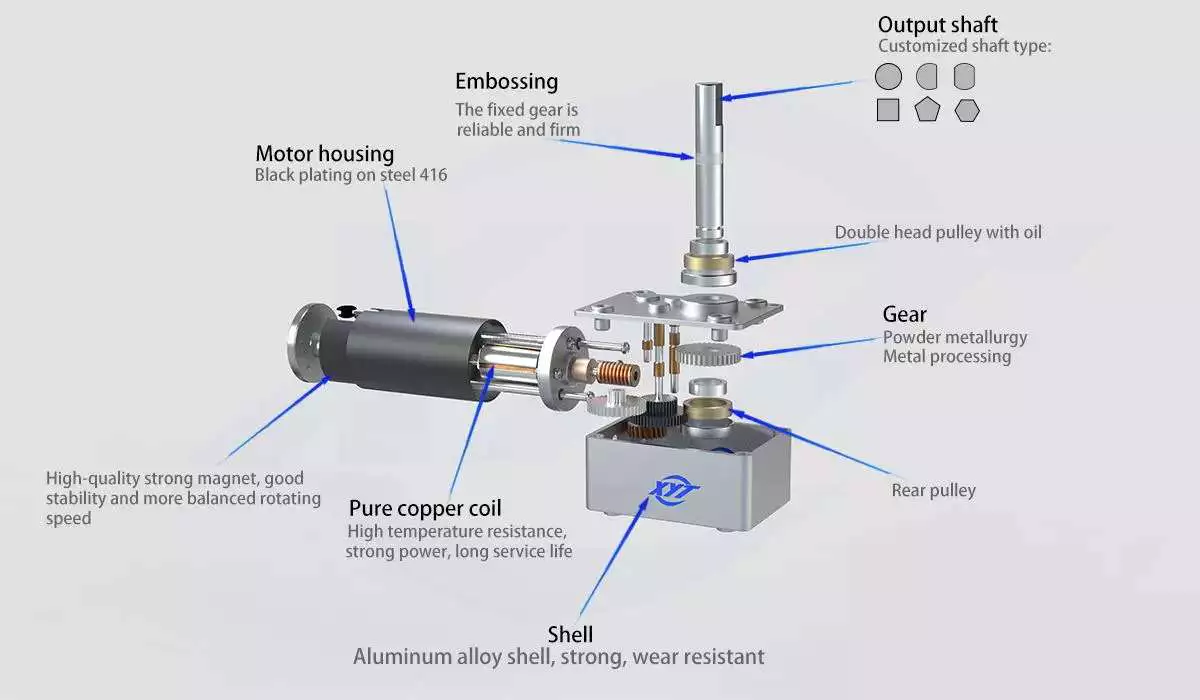 planetary gears vs spur gears
A planetary motor uses multiple teeth to share the load of rotating parts. This gives planetary gears high stiffness and low backlash – often as low as one or two arc minutes. These characteristics are important for applications that undergo frequent start-stop cycles or rotational direction changes. This article discusses the benefits of planetary gears and how they differ from spur gears. You can watch the animation below for a clearer understanding of how they operate and how they differ from spur gears.
Planetary gears move in a periodic manner, with a relatively small meshing frequency. As the meshing frequency increases, the amplitude of the frequency also increases. The amplitude of this frequency is small at low clearance values, and increases dramatically at higher clearance levels. The amplitude of the frequency is higher when the clearance reaches 0.2-0.6. The amplitude increases rapidly, whereas wear increases slowly after the initial 0.2-0.6-inch-wide clearance.
In high-speed, high-torque applications, a planetary motor is more effective. It has multiple contact points for greater torque and higher speed. If you are not sure which type to choose, you can consult with an expert and design a custom gear. If you are unsure of what type of motor you need, contact Twirl Motor and ask for help choosing the right one for your application.
A planetary gear arrangement offers a number of advantages over traditional fixed-axis gear system designs. The compact size allows for lower loss of effectiveness, and the more planets in the gear system enhances the torque density and capacity. Another benefit of a planetary gear system is that it is much stronger and more durable than its spur-gear counterpart. Combined with its many advantages, a planetary gear arrangement offers a superior solution to your shifting needs.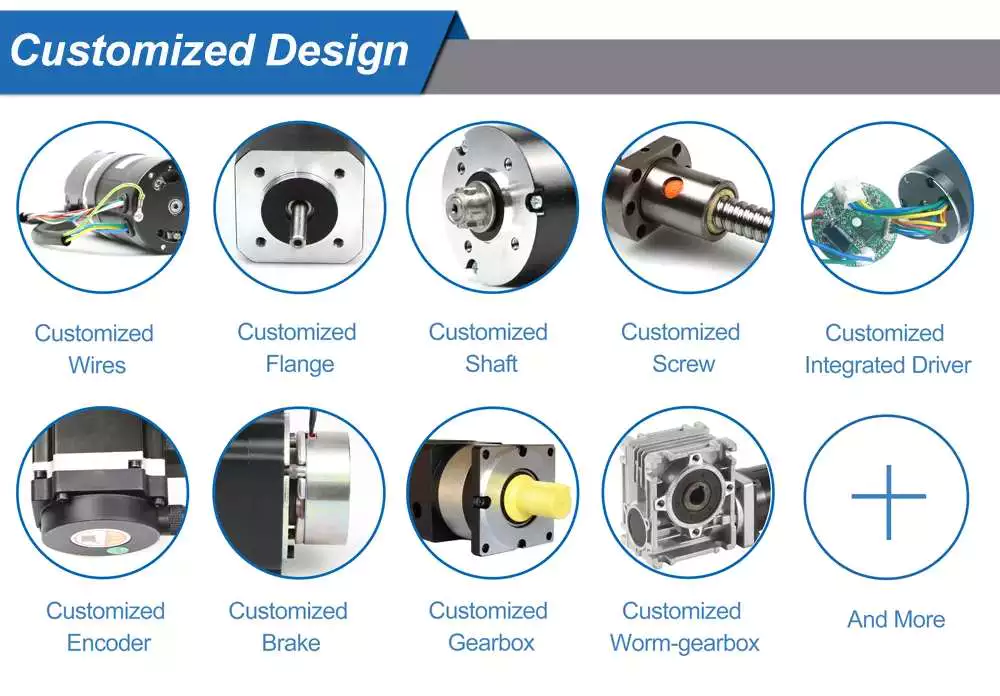 planetary gearboxes as a compact alternative to pinion-and-gear reducers
While traditional pinion-and-gear reducer design is bulky and complex, planetary gearboxes are compact and flexible. They are suitable for many applications, especially where space and weight are issues, as well as torque and speed reduction. However, understanding their mechanism and working isn't as simple as it sounds, so here are some of the key benefits of planetary gearing.
Planetary gearboxes work by using two planetary gears that rotate around their own axes. The sun gear is used as the input, while the planetary gears are connected via a casing. The ratio of these gears is -Ns/Np, with 24 teeth in the sun gear and -3/2 on the planet gear.
Unlike traditional pinion-and-gear reducer designs, planetary gearboxes are much smaller and less expensive. A planetary gearbox is about 50% smaller and weighs less than a pinion-and-gear reducer. The smaller gear floats on top of three large gears, minimizing the effects of vibration and ensuring consistent transmission over time.
Planetary gearboxes are a good alternative to pinion-and-gear drive systems because they are smaller, less complex and offer a higher reduction ratio. Their meshing arrangement is similar to the Milky Way, with the sun gear in the middle and two or more outer gears. They are connected by a carrier that sets their spacing and incorporates an output shaft.
Compared to pinion-and-gear reduces, planetary gearboxes offer higher speed reduction and torque capacity. As a result, planetary gearboxes are small and compact and are often preferred for space-constrained applications. But what about the high torque transfer? If you're looking for a compact alt



editor by czh 2023-02-21